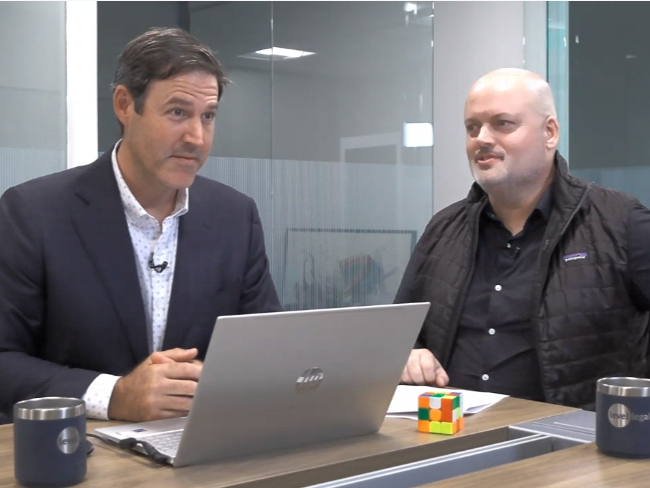 Legal Ops-palooza: Aaron Bath Takes on Generative AI, Underwater Adventures, and Law School Approaching 50
Level Table Live episode five.
In this episode:
Balfour Beatty National Director of Litigation Management Aaron Bath and Level Legal Director of Client Solutions Daniel Bonner take a deep dive into legal operations. Almost literally.
Hear about Aaron's unusual route to legal ops, learn how eDiscovery resembles SCUBA, draw a bead on the future of AI in legal tech, and more on Level Set Live.
Pressed for time? Jump straight to these highlights:
Getting to know Aaron (1:15).

How he became the director of litigation management for a large corporation without a law degree (4:40).

Surviving the cave SCUBA dive to Eagles Nest (9:05).

The two schools of thought about legal ops (10:20).

The future of AI in legal ops (18:40).

Leveraging technology to build a second "brain" to get more done (24:10).

Proof Aaron can discuss eDiscovery and solve a Rubik's Cube at the same time to prove a point (32:30).