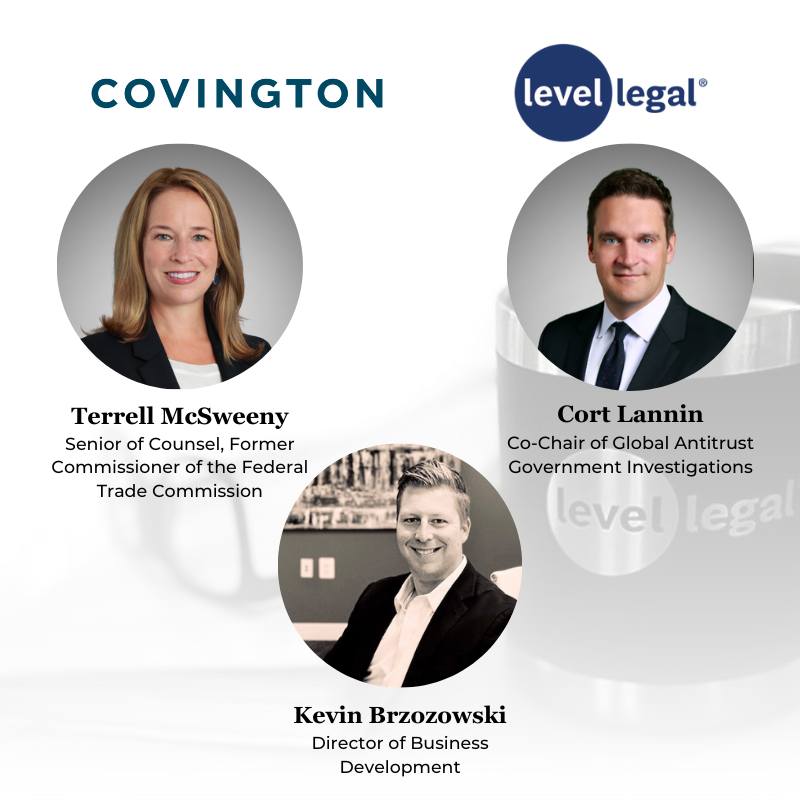 Perils and Possibilities: AI Meets Antitrust
A What's Brewing in Antitrust installment.
In this episode:
Covington & Burling Partner Cort Lannin and Senior of Counsel Terrell McSweeny along with Level Legal Director of Business Development Kevin Brzozowski discuss the details of AI in Antitrust.
Watch this on-demand livestream to get the scoop on where the Sherman Act applies to AI -- and where it doesn't, if AI will lead to more or less parallel conduct, and how plaintiffs and antitrust enforcers could use AI to detect potential unlawful conduct.
Register to watch the entire webinar or skip to the highlights:
The difference between predictive and generative AI (2:09).

What counts as an "agreement" between robots (7:37)?
The algorithmic price-fixing case on Amazon Marketplace suggests an application to AI (8:14).
The pending RealPage case will show how the court views an algorithm used without express agreement to allegedly standardize prices (11:56).
Does ChatGPT think AI can coordinate on price (21:20)?
For acquisitions, government agencies are scrutinizing AI more than past technologies (37:03).
AI technology might make antitrust regulators and enforcers more effective (44:28).
How AI could apply to no-poach policies (51:49).
What organizations considering AI can do to manage exposure to antitrust risk (57:36).